Nieuw model Ultra Quiet Smart Wooden Humidifier 400ml
Instelbaar LED-licht en vermogen ---- 7 kleuren en 14 verschillende verlichtingsmodi om te gebruiken als nachtlampje of om een ​​romantische sfeer te creëren. U kunt elke kleur aanpassen tussen helder en gedimd of de kleurenrotatie automatisch instellen. Of schakel het licht uit, alleen de koele mist aan
4 modi & Auto Shut-Off ---- -4 modi: 1H / 3H / 6H / Non-stop. Wanneer al het water op is, schakelt de diffuser automatisch uit om te beschermen tegen uitbranden en voor veiligheid, energie-efficiëntie en gemoedsrust
We hebben meer dan 100 verschillende ontwerpen van Aroma Diffuser, we blijven de innovatieve en gezonde producten maken.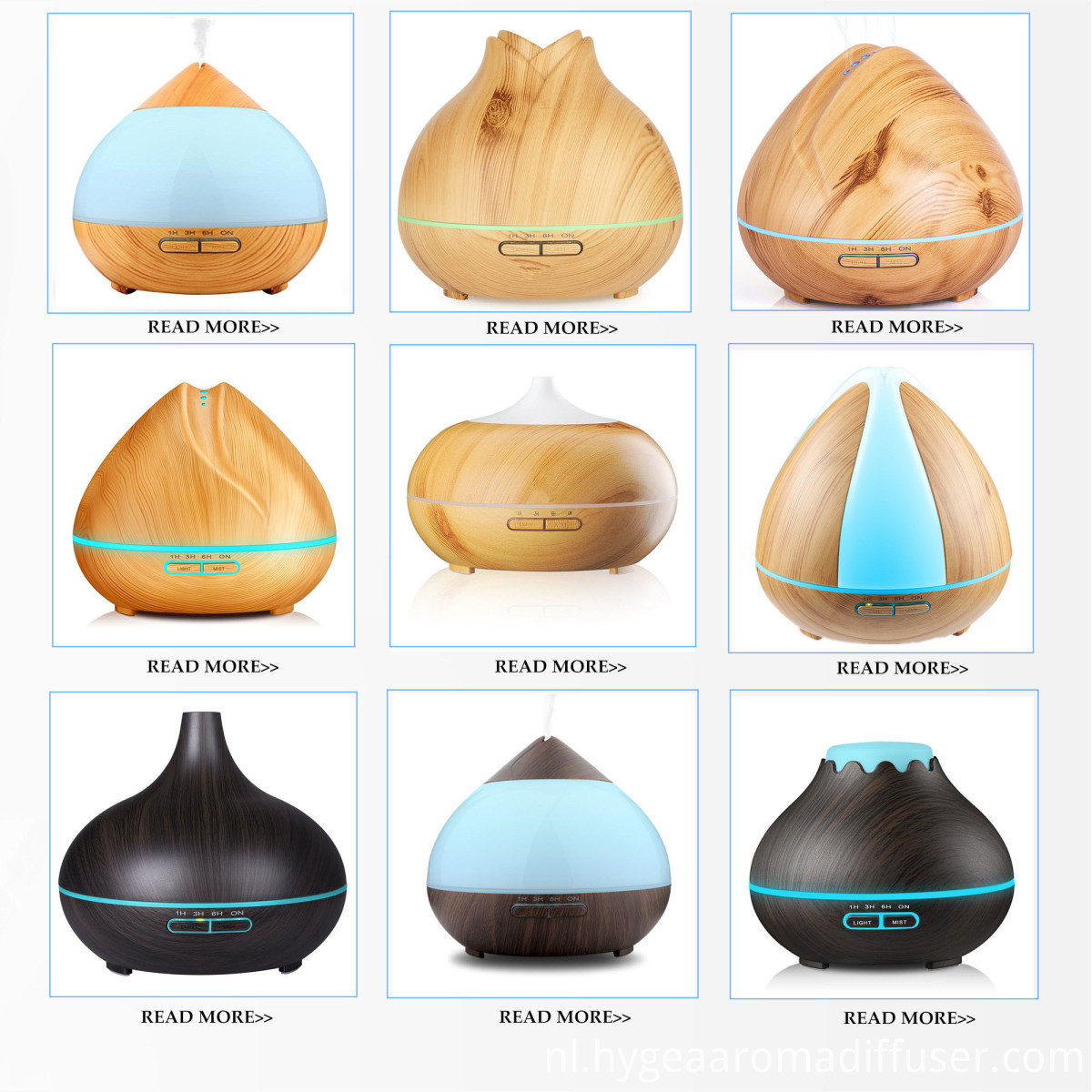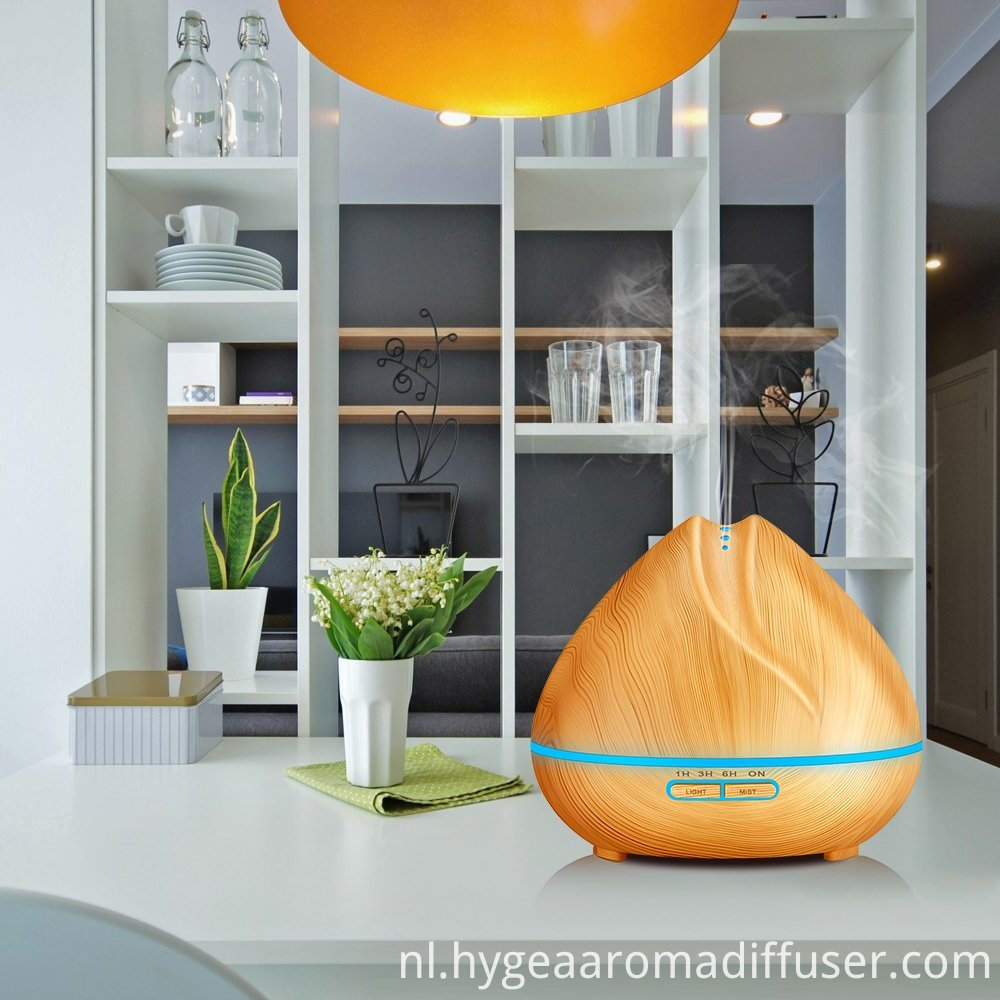 Voorzien zijn van:
Olie-diffuser voor relaxatietherapie: aromatherapie Diffusers maken gebruik van ultrasone trillingen om water zonder lawaai om te zetten in mist. Voeg essentiële oliën toe om een ​​geur te creëren voor de ultieme ontspanning.
Uniek stijlvol ontwerp voor familie: Artware-ontwerp voor elk detail. Perfect voor slaapkamer, studeerkamer, kantoor, woonkamer, badkamer, yoga, spa, conferentieruimte, babykamer, enz., Speciaal voor de babykamer.
7 Color Changing Mood Light: leun achterover en ontspan om te genieten van de zachte kleur veranderende gloed. Het kan ook worden gebruikt als bureaubladdecoratie om een ​​comfortabel nachtlampje en een ontspannen baby te creëren
400ml 4 Timer-instellingen voor andere kamer : 400 ml watercapaciteit GEHELE NACHT gebruiken tijd en 4 timerinstellingen voor verschillende kamers, grote woonkamer, kantoor of kleine babykamer.
Auto Power-Off-luchtbevochtiger voor veilig: de luchtbevochtigers worden automatisch uitgeschakeld met een pieptoon als deze geen water bevat. Zonder water Automatisch afsluiten voor veilig.
specificaties:
Nieuw model Ultra Quiet Smart Wooden Humidifier 400ml
| | |
| --- | --- |
| Coverage area | Around 500 square feet |
| Time mode | 1h/3hrs/6hrs/ON |
| Advanced Ultrasonic Technology | 2.4MHZ |
| Working time | approx 8 hrs of high mist, approx 10 hrs of low mist. |
| Input | AC100-240V 50/60HZ |
| Output | DC 24V 650mA |
| Total power | 12W |
| Tank capacity | 400ML |
| Light color | 7 colors and dimmable |
| Material | ABS+PC+PP |
| Item weight | 453g/15.97oz |
| Item size | 17 * 17 * 22cm/6.69 * 6.69 * 8.66in |
| Package weight | 738g/26.03oz |
| Package size | 17.2 * 17.2 * 22.2cm/6.77 * 6.77 * 8.74in (L*W*H) |
| Price | Please kindly contact with us |
Notitie:
1. Kies de in water oplosbare essentiële oliën voor een betere ervaring.
2. Te veel water kan tot weinig nevel leiden. Voeg geen water toe boven de MAX-lijn.
3. Dit is een etherische oliediffuser, maar je kunt het ook gebruiken als een luchtbevochtiger als je wilt.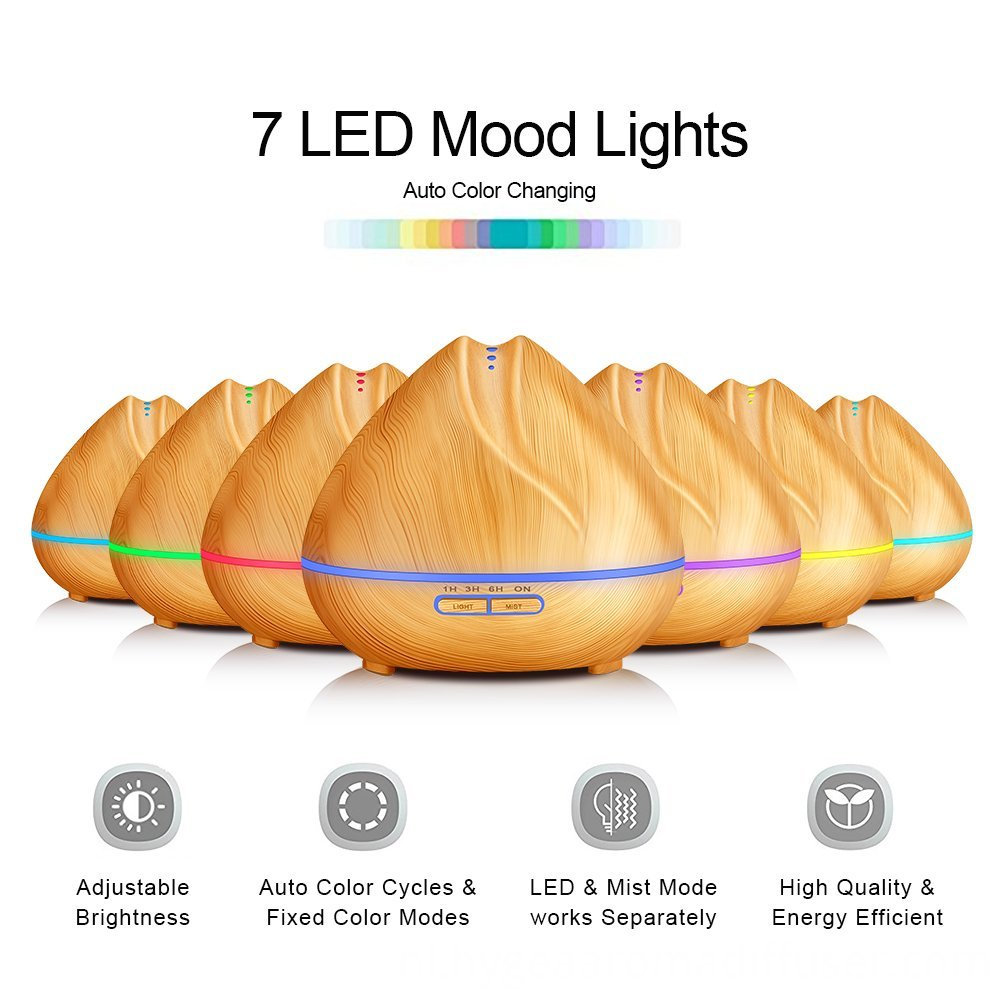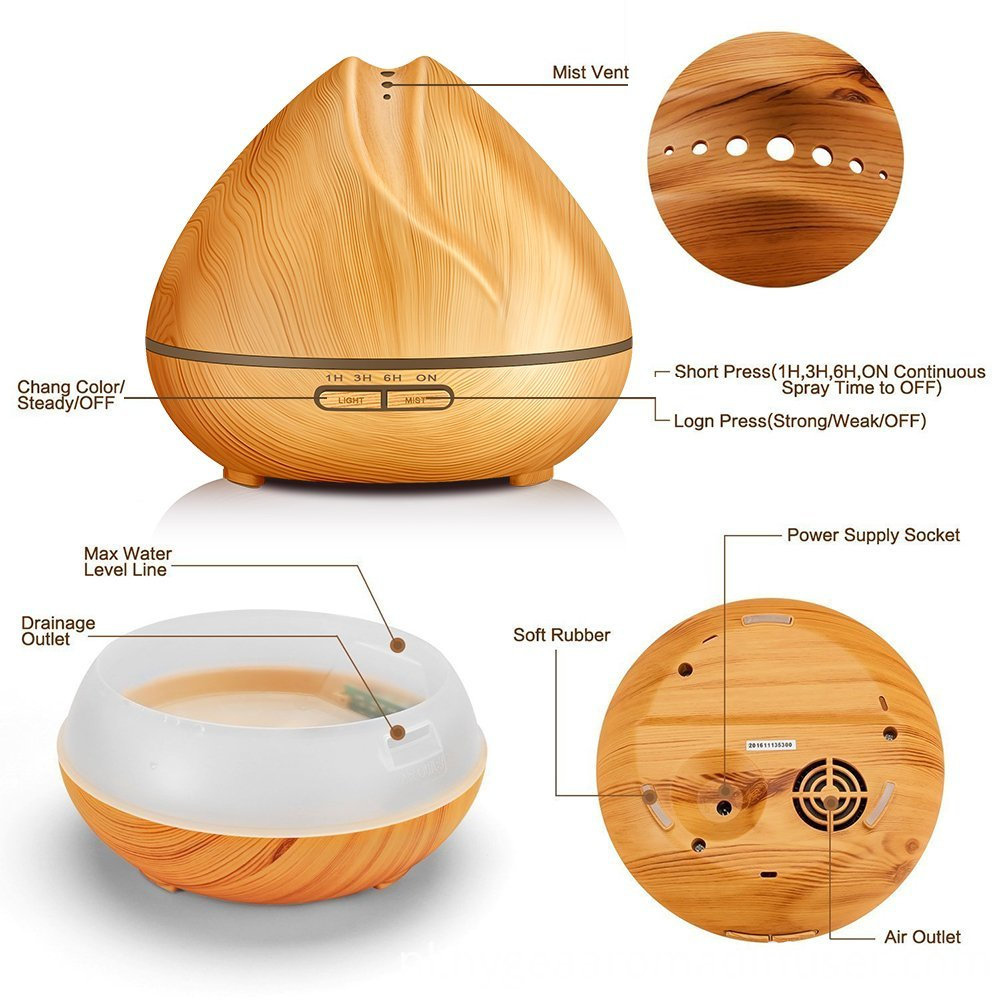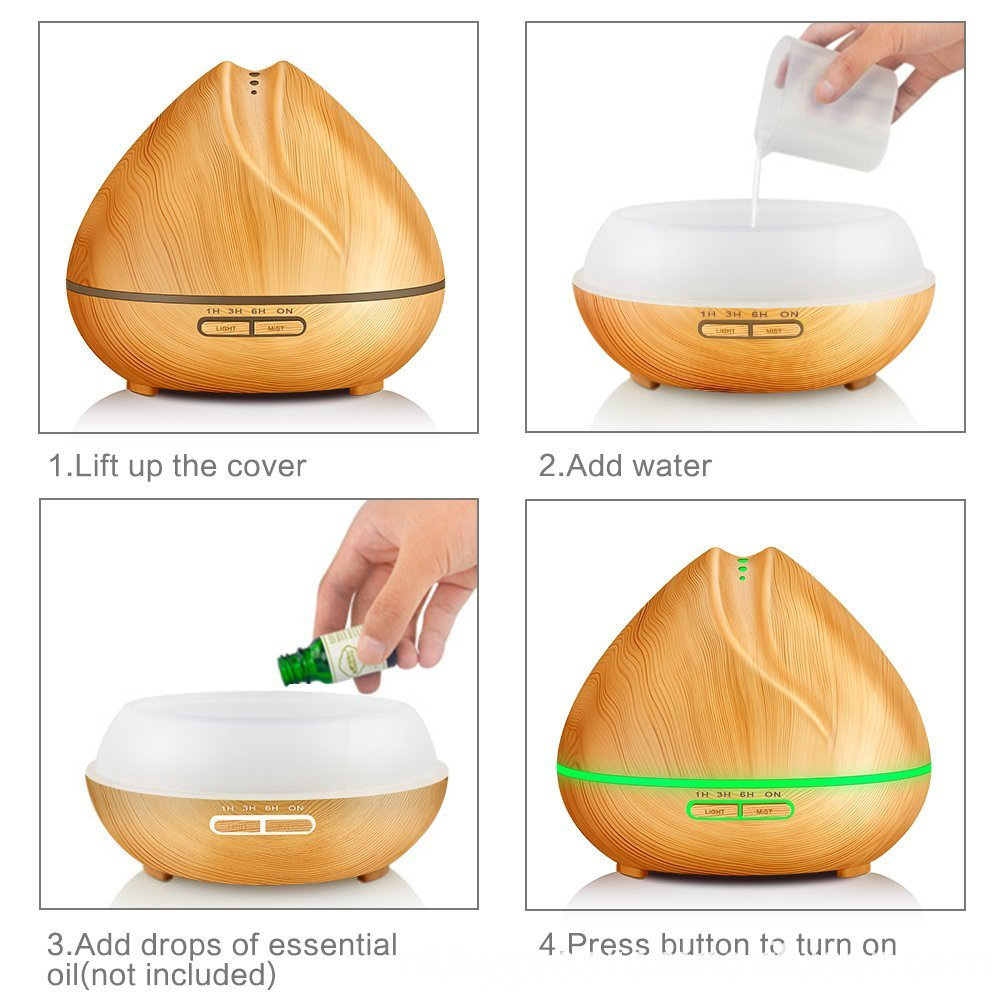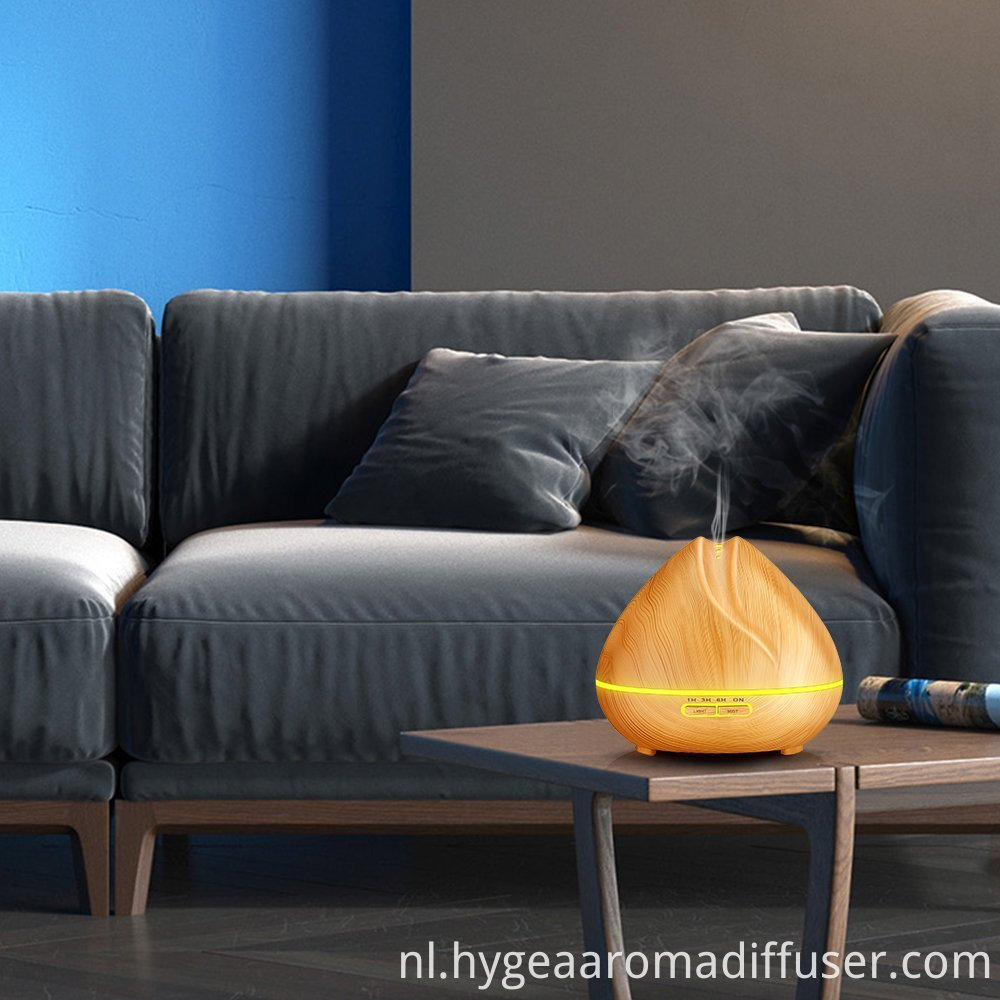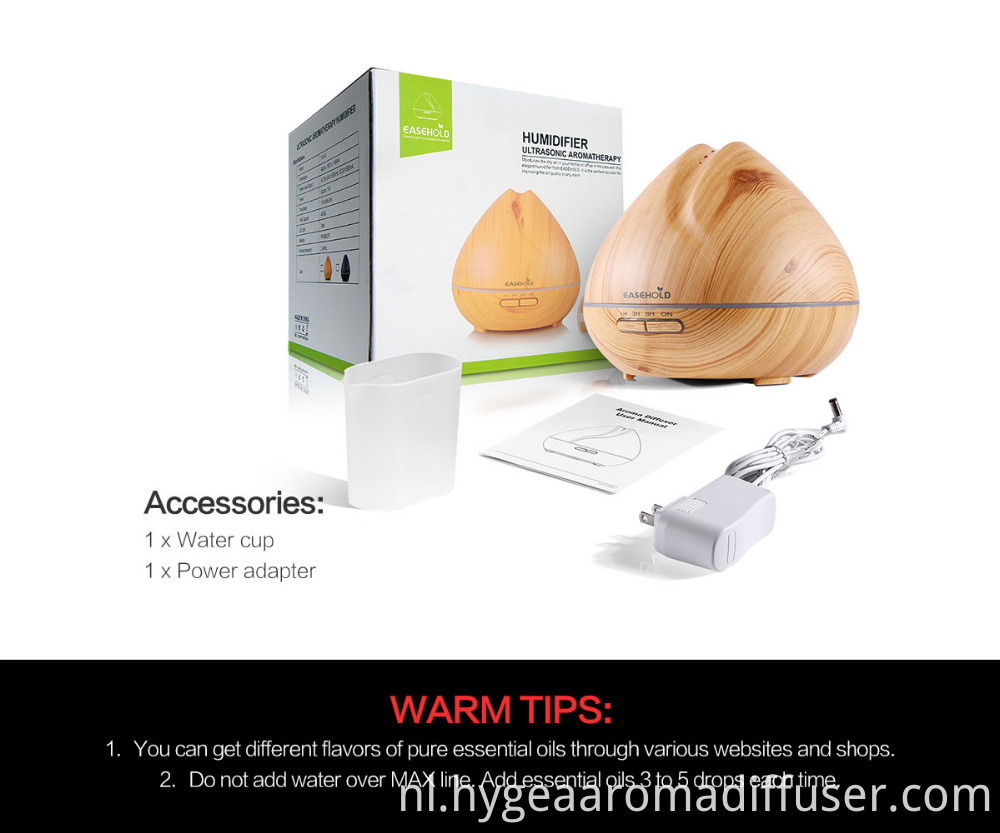 Pakket inbegrepen:
* We bespreken de verzendgegevens met onze klanten en kiezen de beste optie om ze vervolgens te helpen bij verzending.
* We accepteren ook de pick-ups van ons bedrijf door de koerier, die heeft samengewerkt met onze klanten en een autorisatie van onze klanten heeft gekregen.
* In het algemeen, voor grote hoeveelheid aroma etherische olie diffuser in houtnerf 400ml, zullen we FOB gebruiken, en als u zelf expediteur heeft, kunnen wij EXW Shenzhen prijs aanbieden.
* Voor kleine aantal of monsters van aroma etherische olie diffuser in houtnerf 400ml, verzonden per koerier, zoals UPS, DHL en FedEx enz ... Komen op uw adres binnen 3 ~ 7 dagen.
Waarom voor ons kiezen?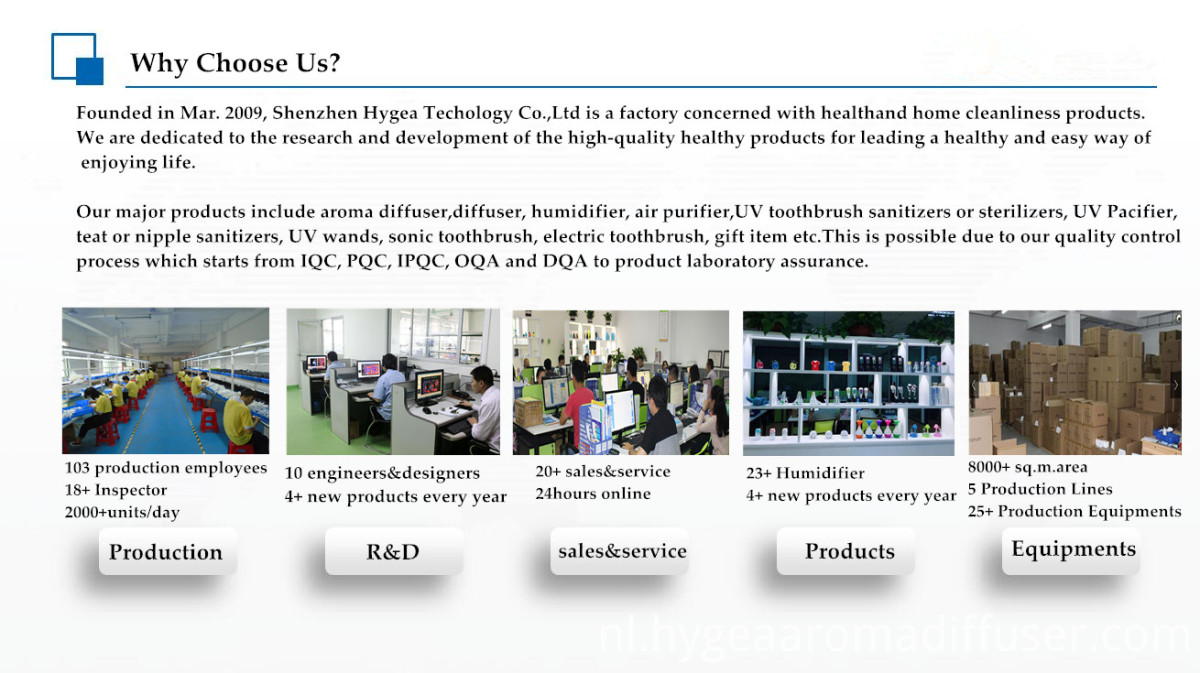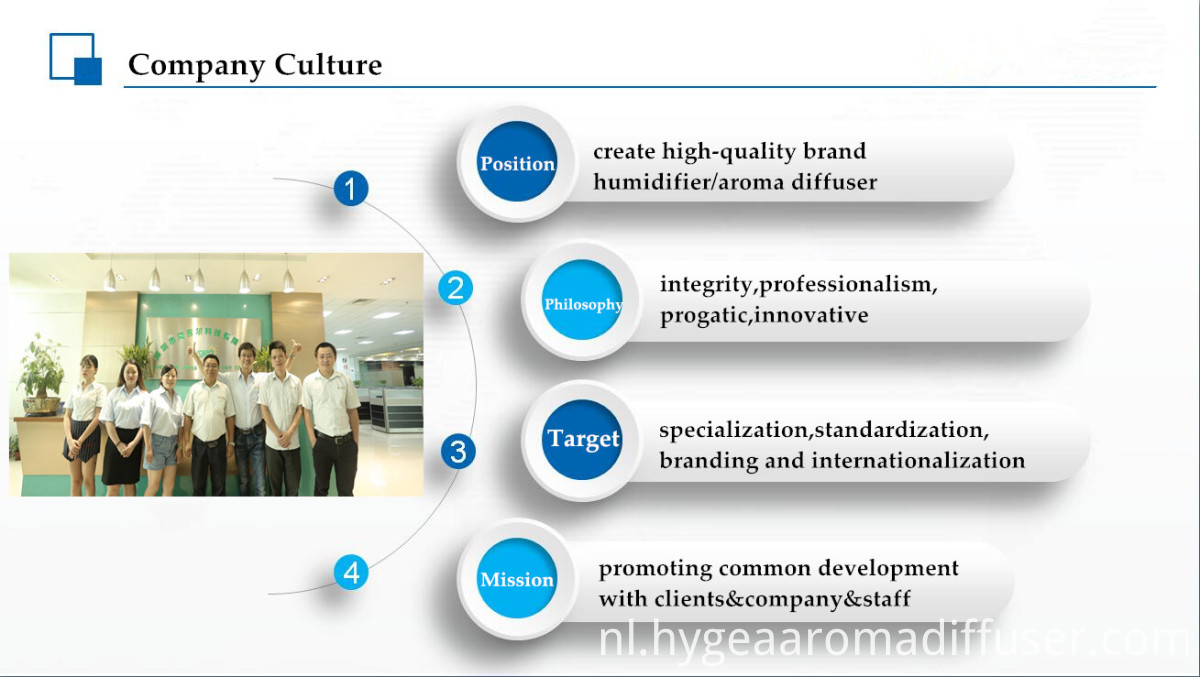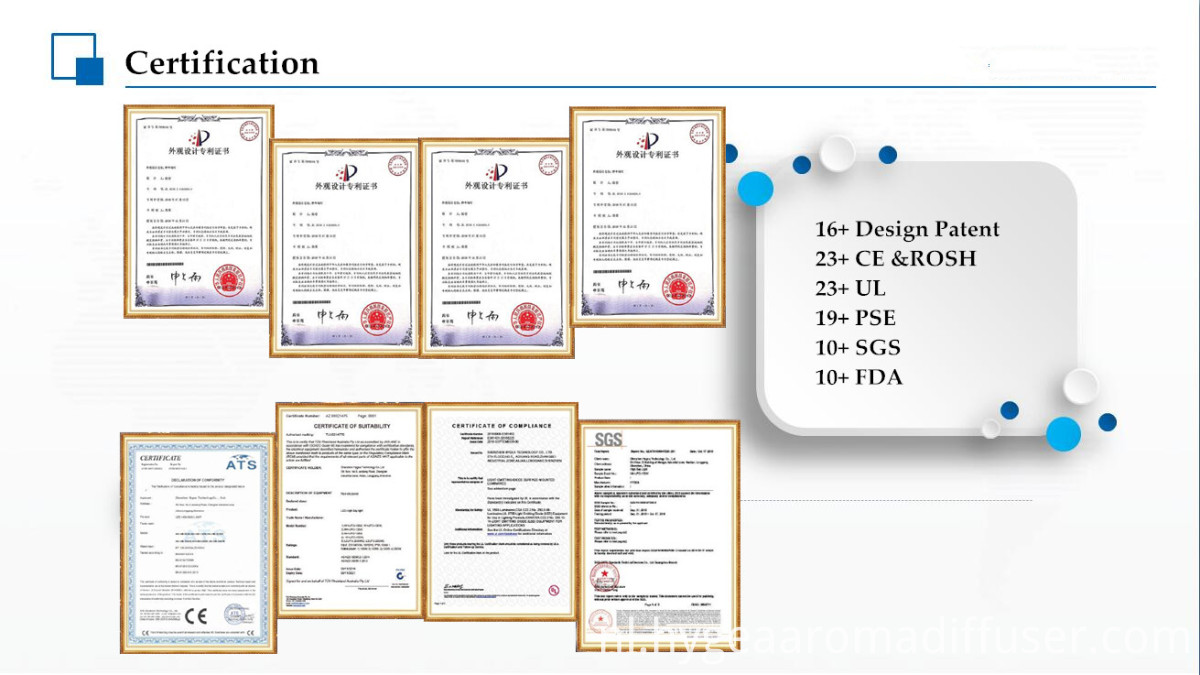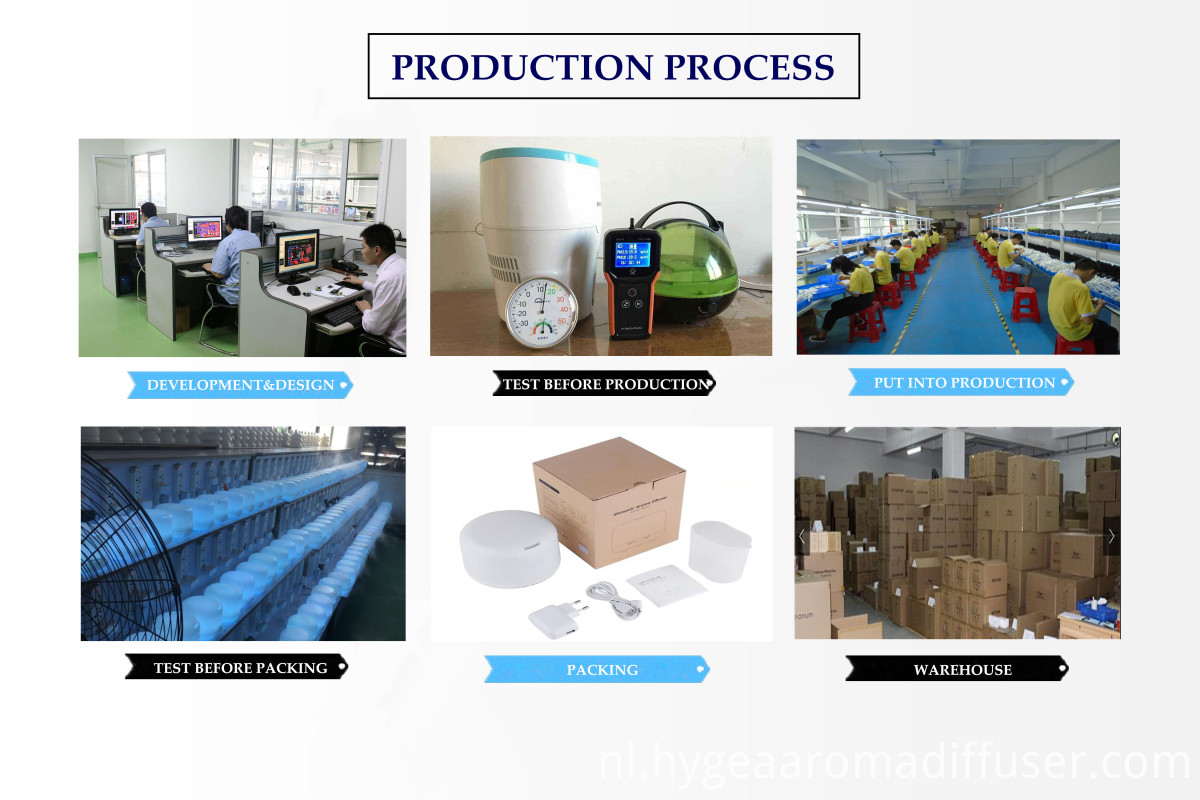 · Meer dan 5 jaar ervaring met aromadiffuser
Gespecialiseerd in marketing en ontwikkeling Elektrisch geurluchtverspreidingssproeier bevochtiging en andere zorgproducten sinds 2013. Profession kan onze klant helpen het marktrisico te verminderen.
· Hoog krediet voor onze klanten met hoog kwaliteitsniveau en concurrerende prijs
Hoge kwaliteit is ons leven. Omvat sterke R & D-capaciteit met DFEMA-systeem, 6 professionele fabriekslaboratoria en een volledig systeem voor kwaliteitscontrole. Het leveren van het beste product met een concurrerende prijs is de garantie voor onze langdurige samenwerkingsrelatie.
· Ervaring met grote klantervaringen
Met 5 jaar ervaring op het gebied van klantenservice, hebben we genoeg mogelijkheden om samen te werken met grote merken om tijd en geld te besparen.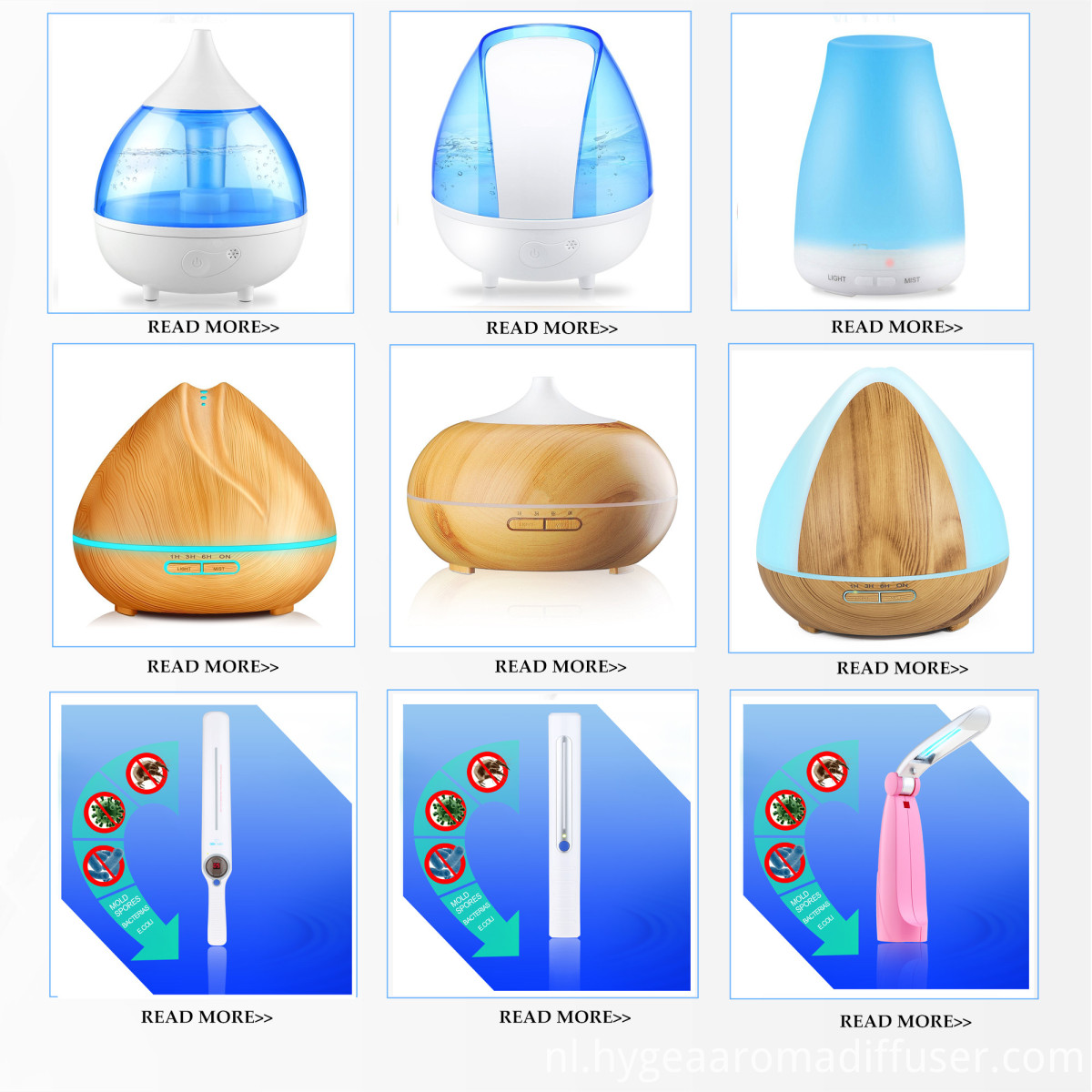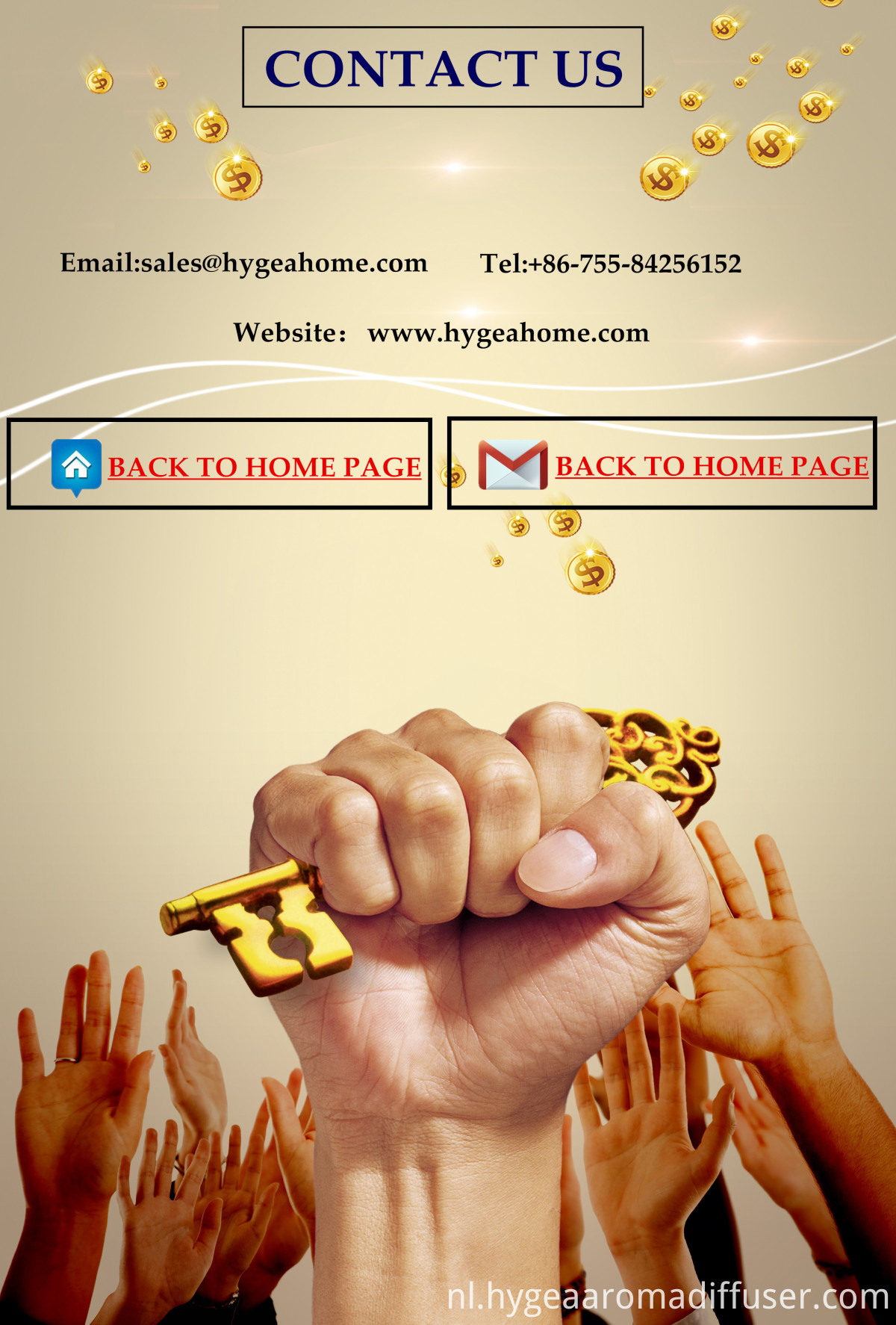 Neem contact met ons op
| | |
| --- | --- |
| Company Name | Shenzhen Hygea Technology Co.,Ltd |
| Comtact Person | Janet Chen |
| Tel | 86-755-84256152 |
| Whatsapp/Wechat | 86-13798218977 |
| Email | sales at hygeahome.com |
| URL | www.hygeaaromadiffuser.com |
Kan ik een gratis monster krijgen? Ja, neem nu contact met ons op!
Product Categorie : Etherische olieverspreider > Ultrasone etherische olie-diffuser