We hebben meer dan 100 verschillende ontwerpen van Aroma Diffuser, we blijven de innovatieve en gezonde producten maken.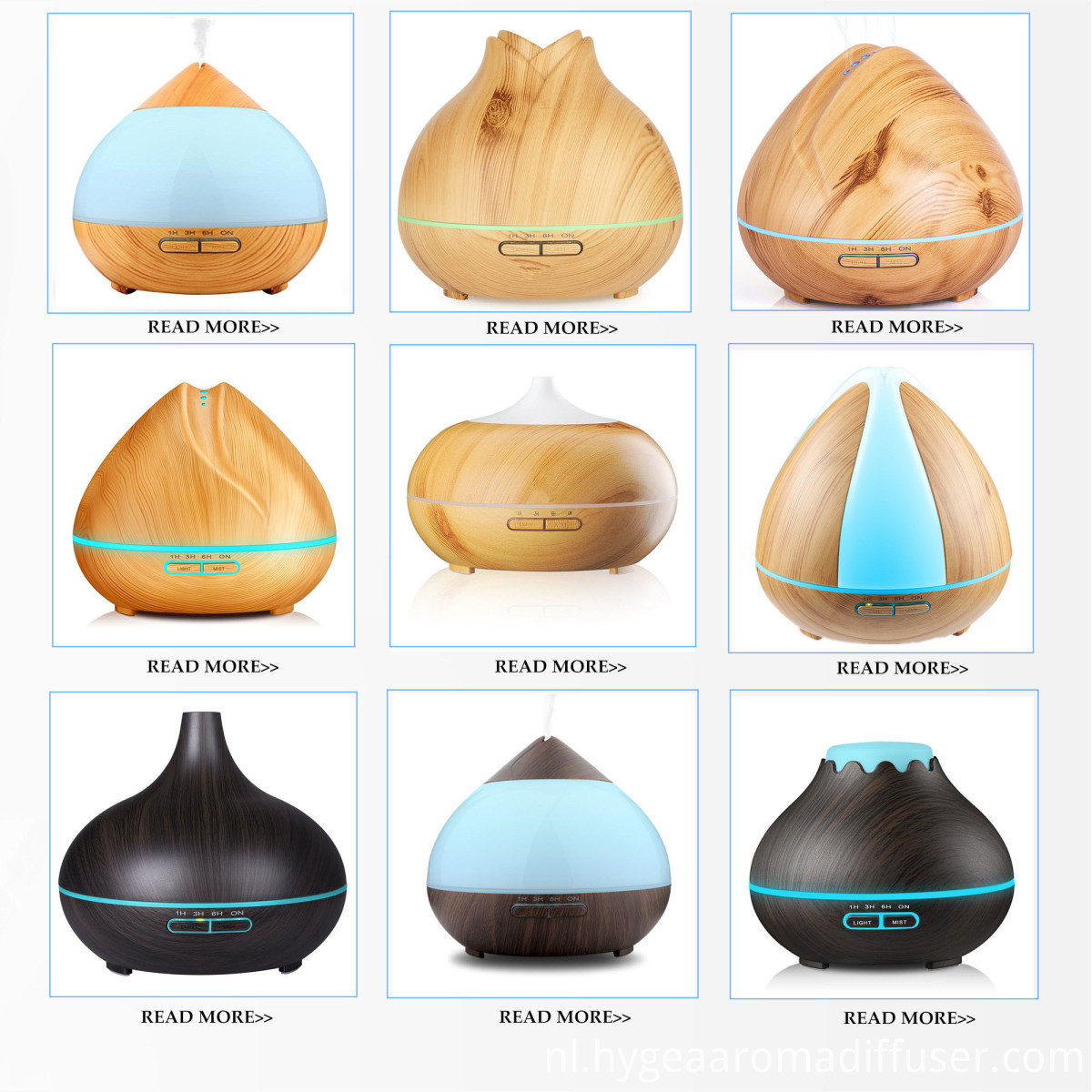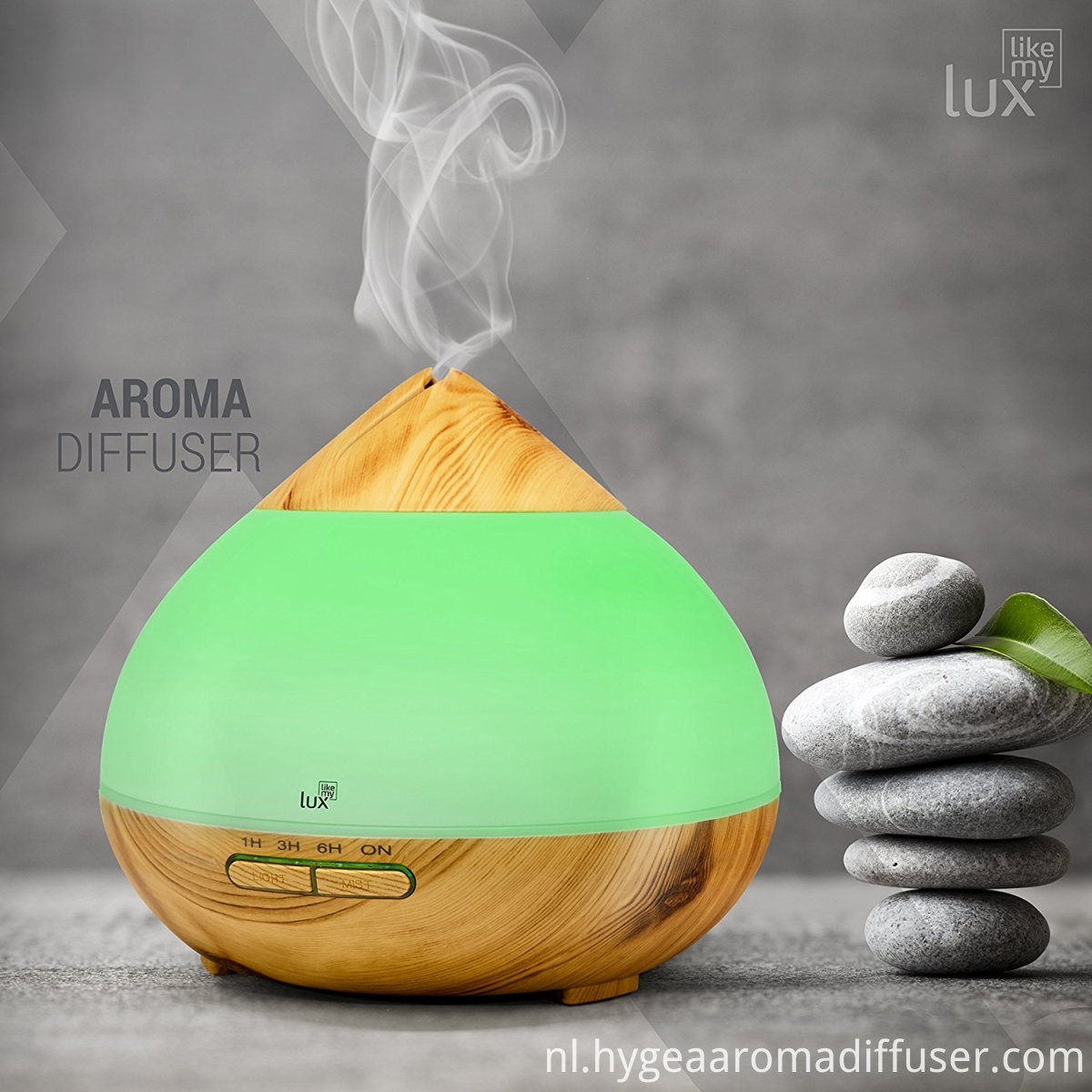 Voorzien zijn van:
SUPER QIUET & De grote verspreidingsnevel- Dankzij de nieuwe, moderne ultrasone technologie produceert de Diffuser Essential Oil een ultradunne en zachte aromatherapie-mist die gelijkmatig over de ruimte verspreid is en comfort en frisheid oplevert.
MULTI MODES en automatische uitschakeling- Onze Coconut Diffuser Essential Oils heeft 4 werkingsmodi - 1 uur / 3 uur / 6 uur continu werken. Het heeft een automatische uitschakeltimer en dankzij deze kunt u zeker zijn van volledige veiligheid.
Bal PREMIUM MATERIALEN - In onze Geurolie Diffuser gebruiken we alleen de meest ultralichte, moderne, veilige, niet-toxische, niet-corrosieve, betrouwbare en milieuvriendelijke materialen. De Oil Diffuser-luchtbevochtiger heeft een unieke ultrasone diffuser. De luchtbevochtiger is gemaakt van high-strength, high-tech materialen. Deze materialen bieden ongelooflijke duurzaamheid.
300ML Onze Bamboo Essential Oil Diffuser heeft geen enorme capaciteit, maar zal werken zolang olie diffundeert met grotere capaciteit en verbruik. Dit maakt onze aromadiffuser zuiniger in gebruik. Aromatherapie diffuser.
specificaties:
| | |
| --- | --- |
| Coverage area | Around 500 square feet |
| Time mode | 1h/3hrs/6hrs/ON |
| Advanced Ultrasonic Technology | 2.4MHZ |
| Working time | approx 8 hrs of high mist, approx 10 hrs of low mist. |
| Input | AC100-240V 50/60HZ |
| Output | DC 24V 650mA |
| Total power | 12W |
| Tank capacity | 300ML |
| Light color | 7 colors and dimmable |
| Material | ABS+PC+PP |
| Item weight | 453g/15.97oz |
| Item size | 17 * 17 * 22cm/6.69 * 6.69 * 8.66in |
| Package weight | 738g/26.03oz |
| Package size | 17.2 * 17.2 * 22.2cm/6.77 * 6.77 * 8.74in (L*W*H) |
| Price | Please kindly contact with us |
Elektronische parfum Dispenser Machine
Notitie:
1. Kies de in water oplosbare essentiële oliën voor een betere ervaring.
2. Te veel water kan tot weinig nevel leiden. Voeg geen water toe boven de MAX-lijn.
3. Dit is een etherische oliediffuser, maar je kunt het ook gebruiken als een luchtbevochtiger als je wilt.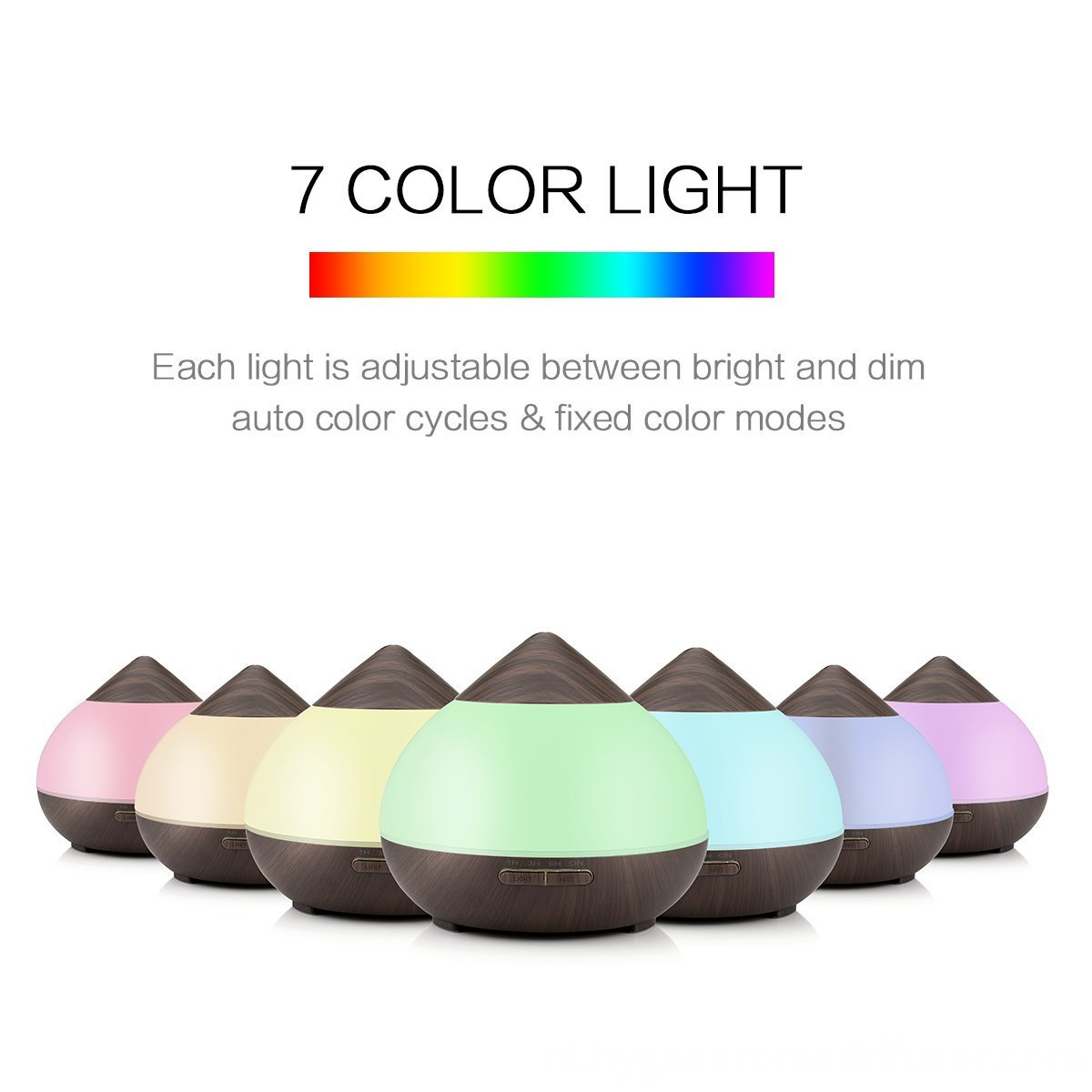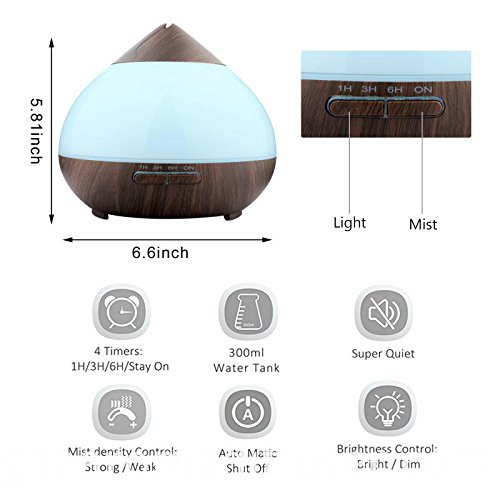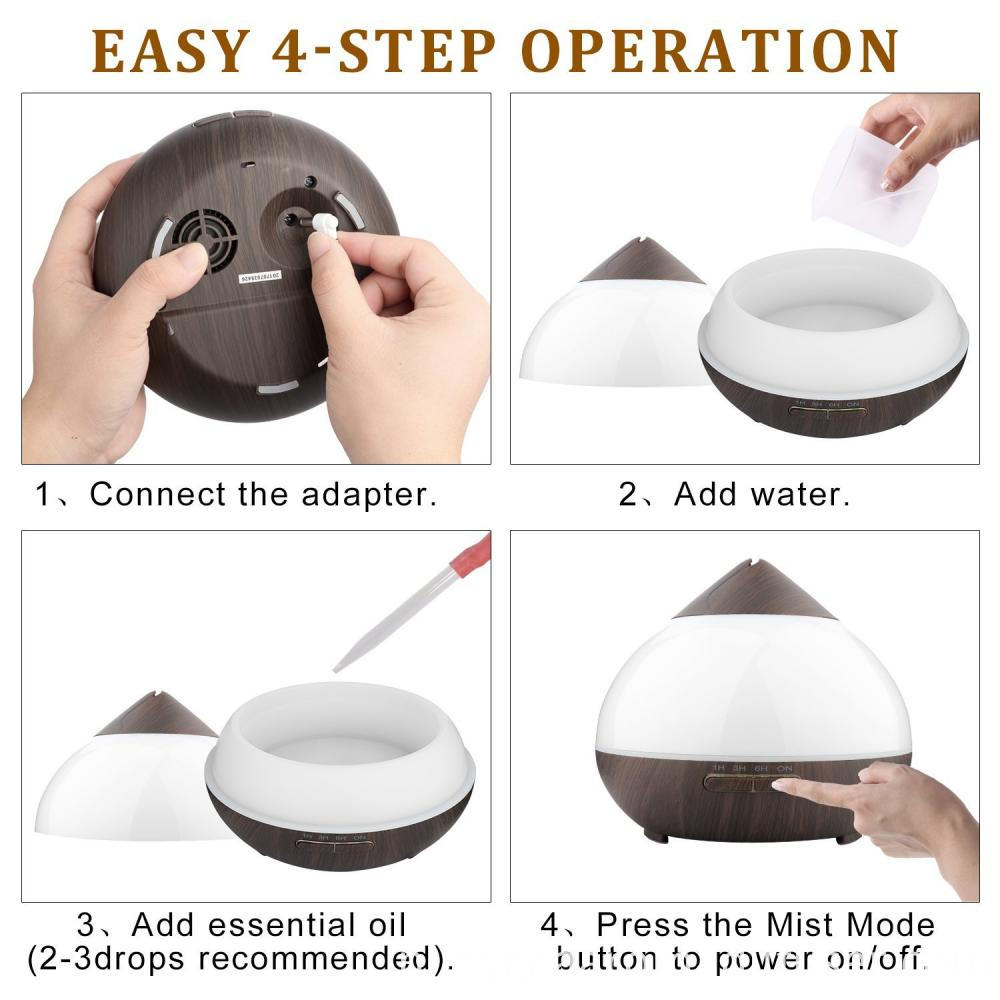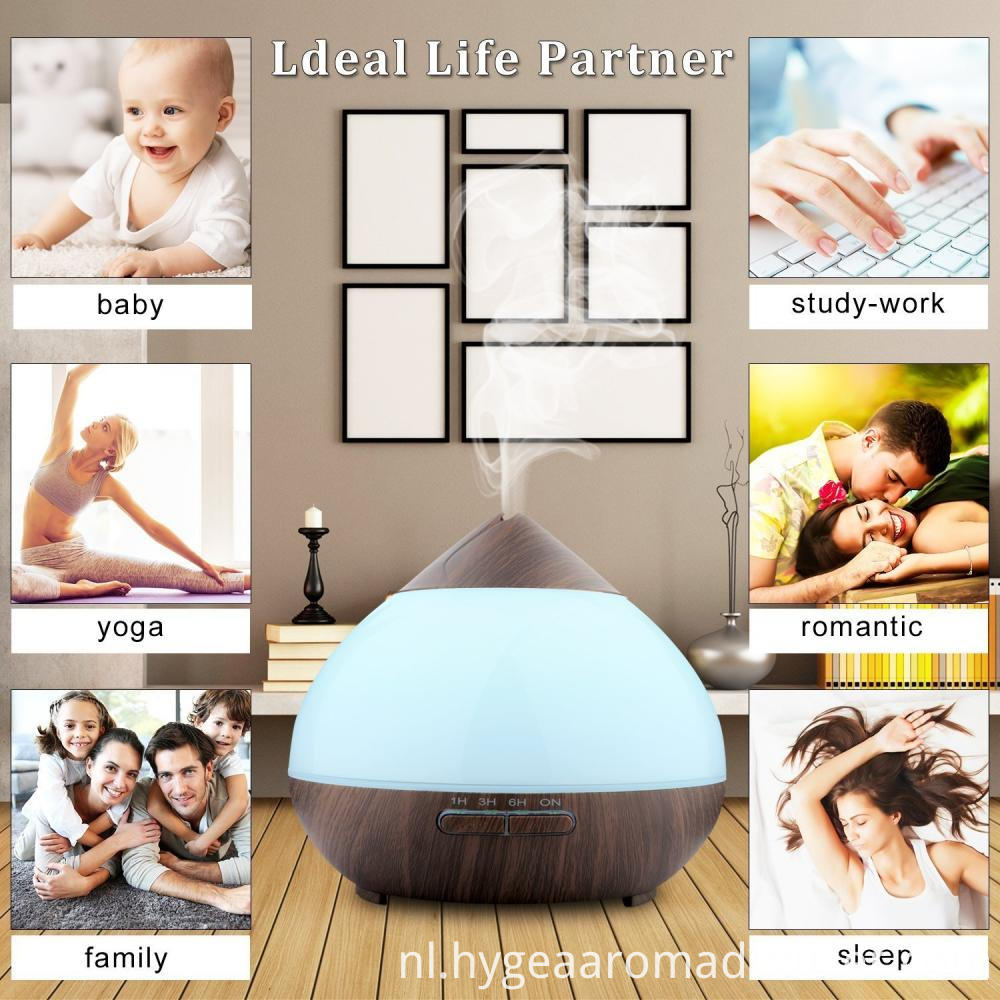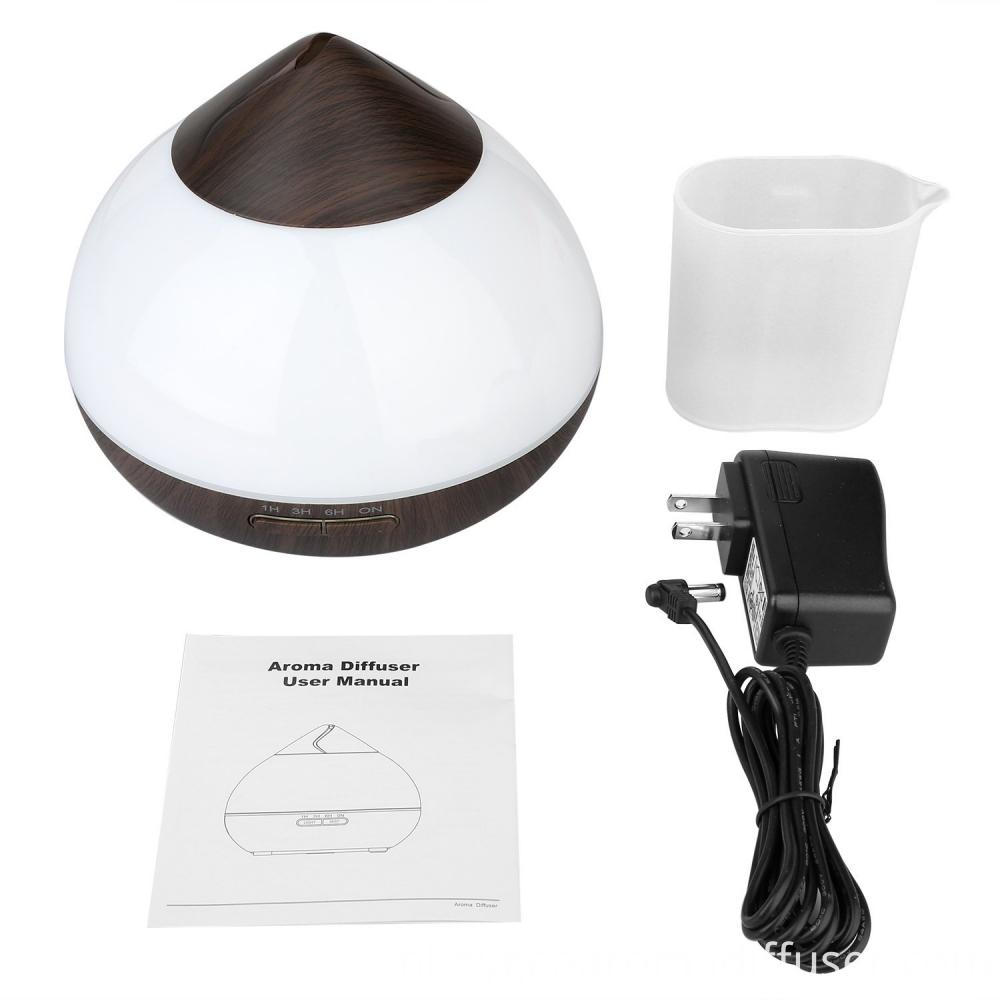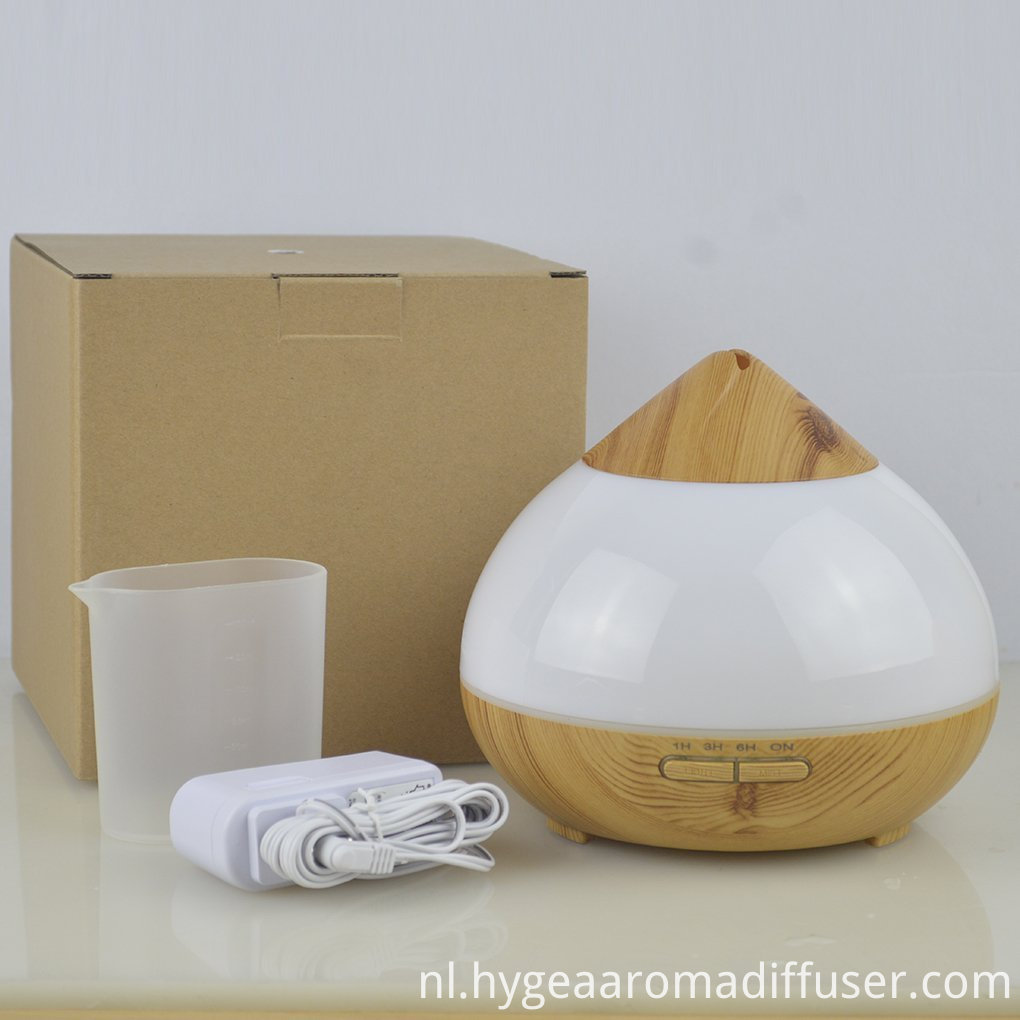 Pakket inbegrepen:
* We bespreken de verzendgegevens met onze klanten en kiezen de beste optie om ze vervolgens te helpen bij verzending.
* We accepteren ook de pick-ups van ons bedrijf door de koerier, die heeft samengewerkt met onze klanten en een autorisatie van onze klanten heeft gekregen.
* In het algemeen, voor grote hoeveelheid aroma etherische olie diffuser in houtnerf 400ml , zullen we FOB gebruiken, en als u zelf expediteur heeft, kunnen wij EXW Shenzhen prijs aanbieden.
* Voor kleine aantal of monsters van aroma etherische olie diffuser in houtnerf 400ml, verzonden per koerier, zoals UPS, DHL en FedEx enz ... Komen op uw adres binnen 3 ~ 7 dagen.
Waarom voor ons kiezen?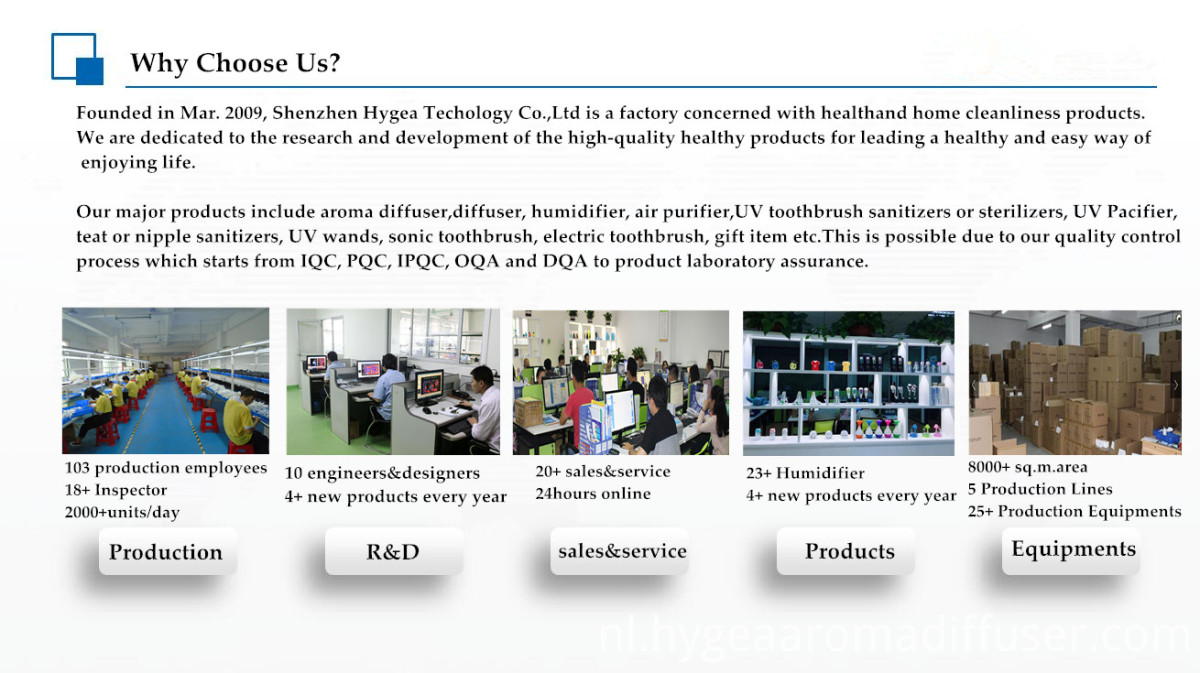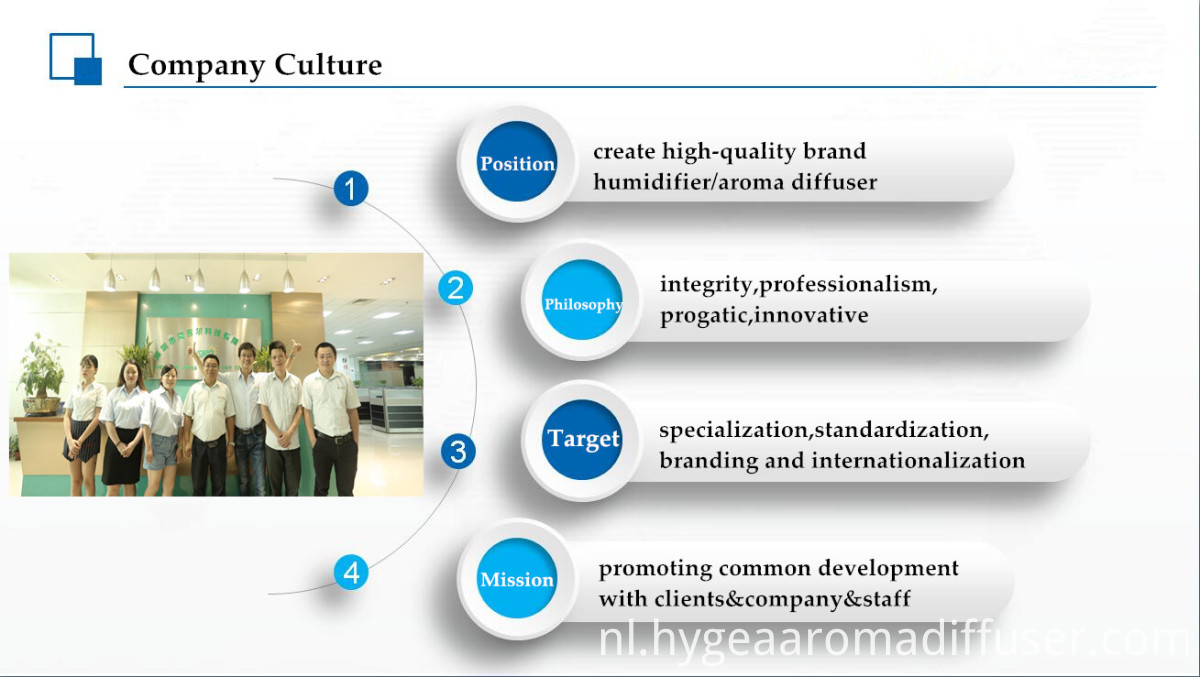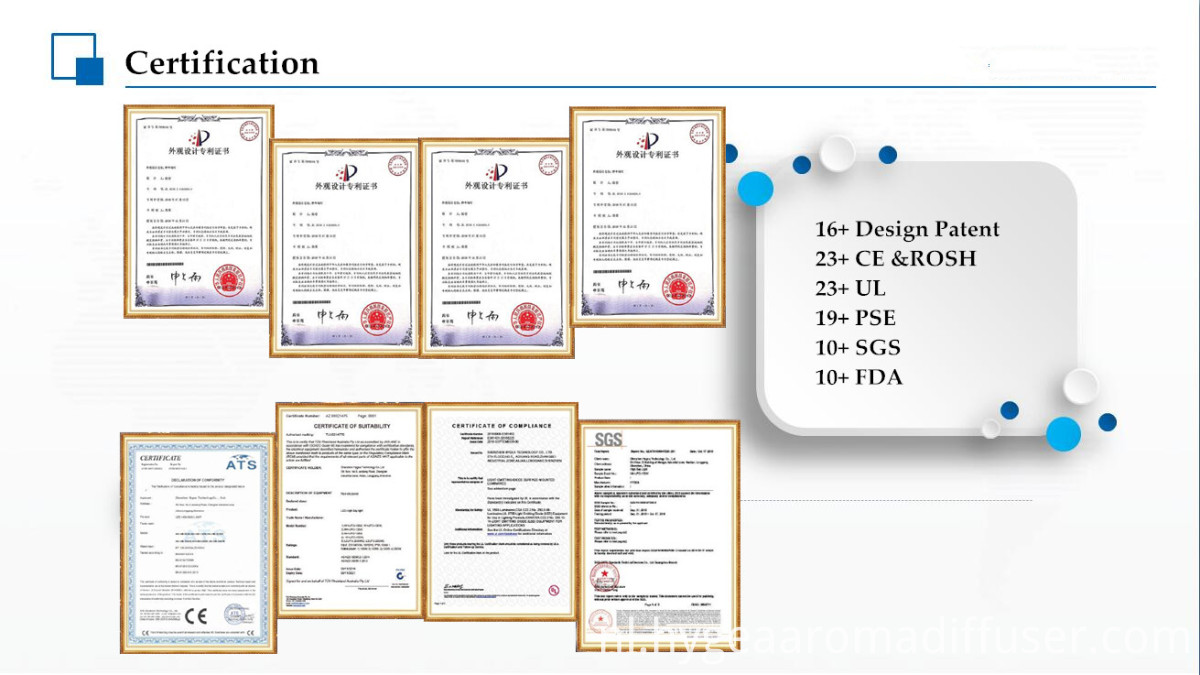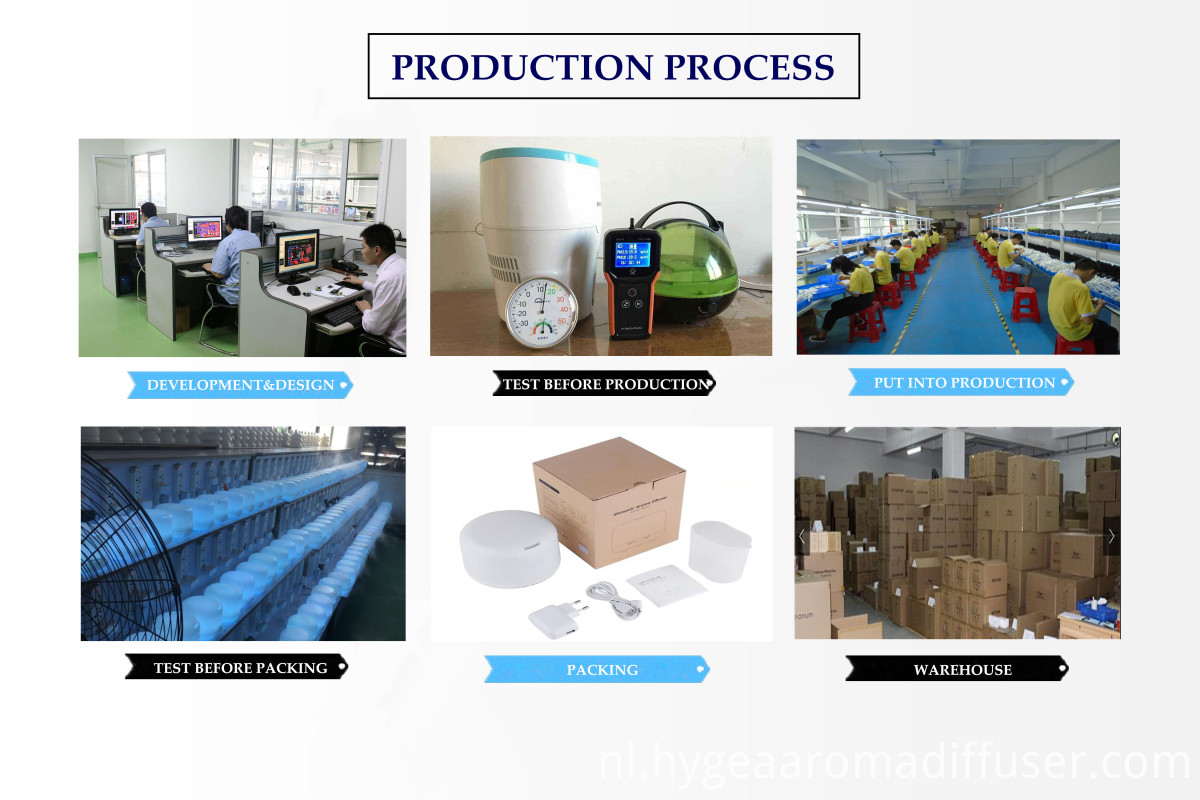 · Meer dan 5 jaar ervaring met aromadiffuser
Gespecialiseerd in marketing en ontwikkeling Elektrisch geurluchtverspreidingssproeier bevochtiging en andere zorgproducten sinds 2013. Profession kan onze klant helpen het marktrisico te verminderen.
· Hoog krediet voor onze klanten met hoog kwaliteitsniveau en concurrerende prijs
Hoge kwaliteit is ons leven. Omvat sterke R & D-capaciteit met DFEMA-systeem, 6 professionele fabriekslaboratoria en een volledig systeem voor kwaliteitscontrole. Het leveren van het beste product met een concurrerende prijs is de garantie voor onze langdurige samenwerkingsrelatie.
· Ervaring met grote klantervaringen
Met 5 jaar ervaring op het gebied van klantenservice, hebben we voldoende mogelijkheden om samen te werken met grote merken om tijd en geld te besparen.
gerelateerde producten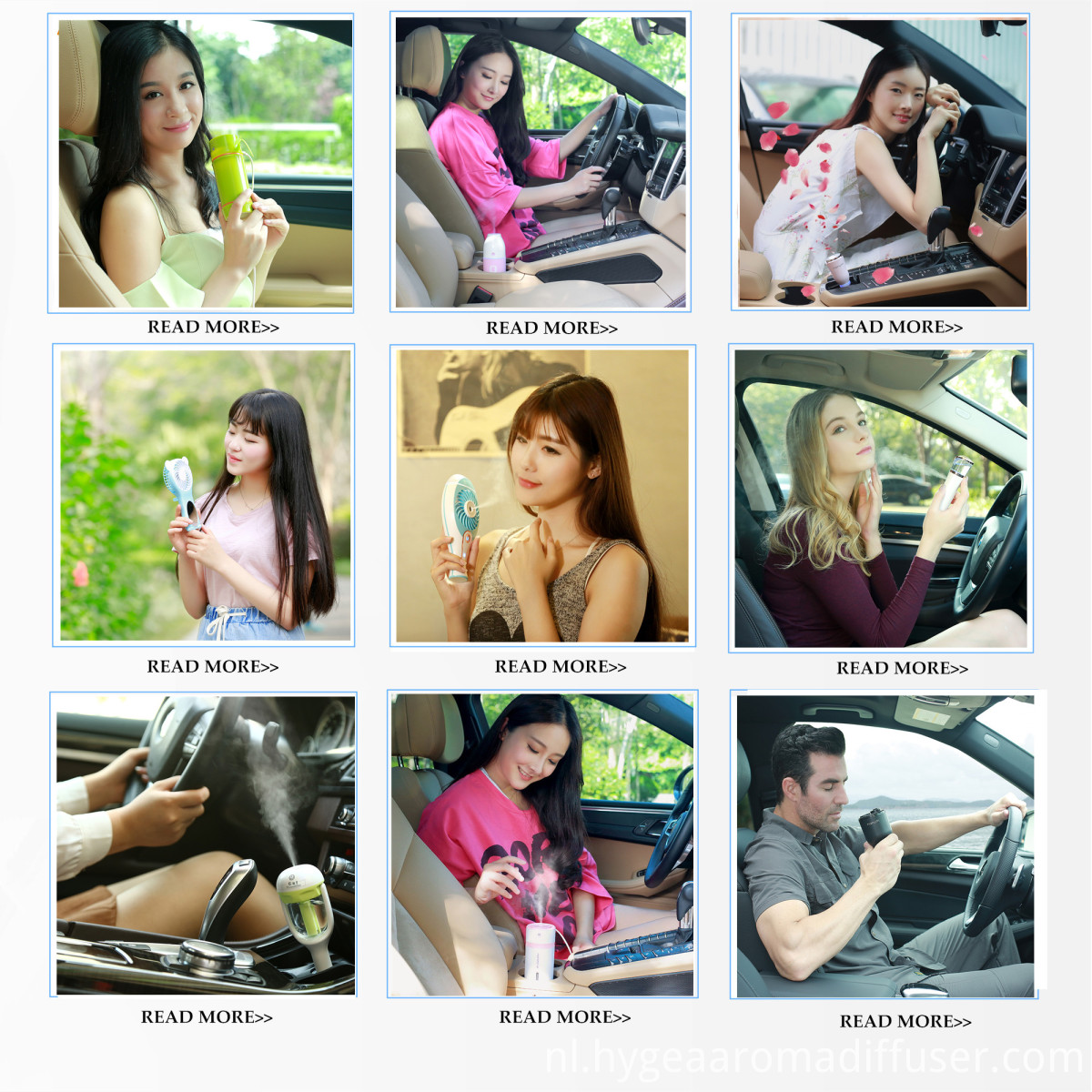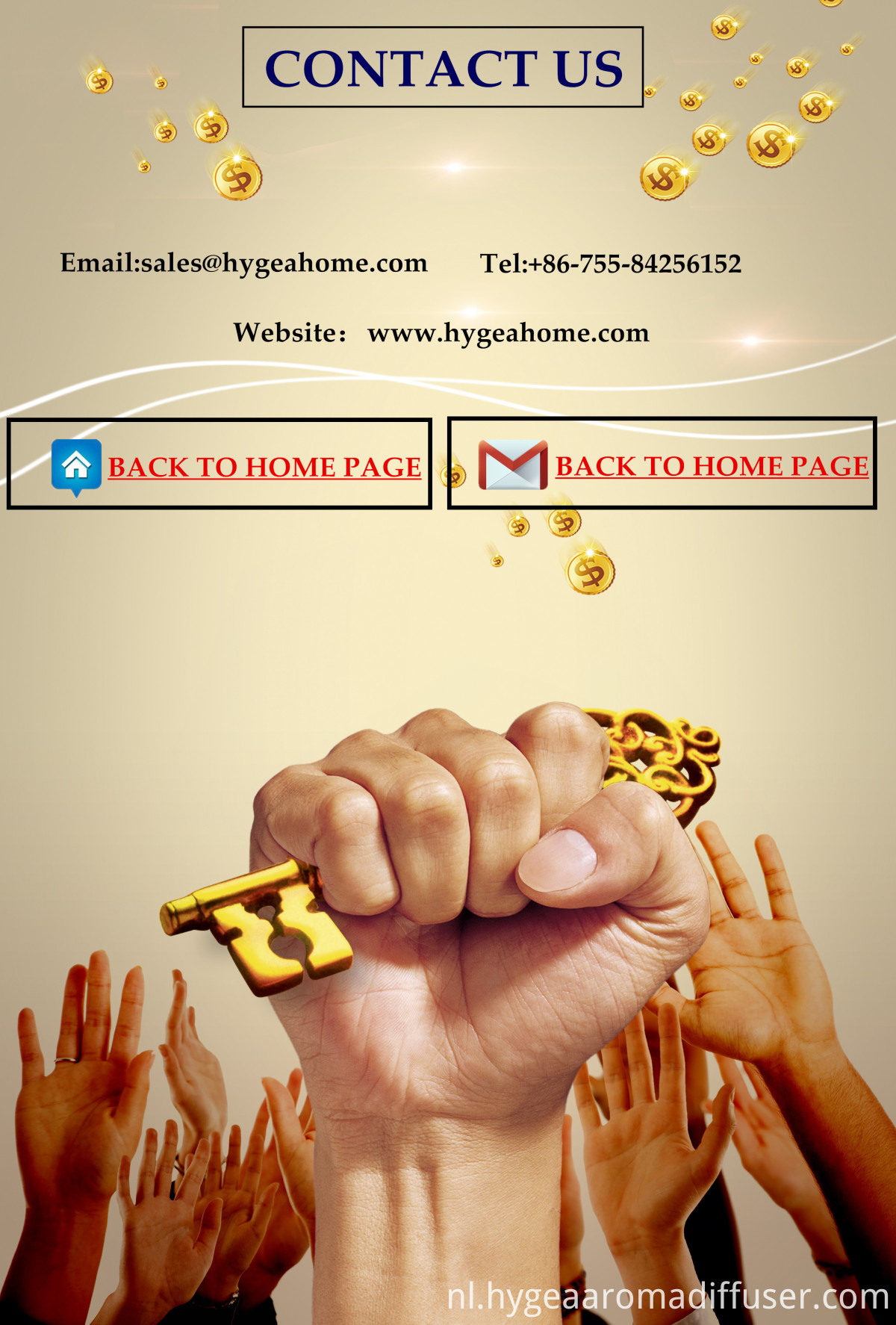 Neem contact met ons op
| | |
| --- | --- |
| Company Name | Shenzhen Hygea Technology Co.,Ltd |
| Comtact Person | Janet Chen |
| Tel | 86-755-84256152 |
| Whatsapp/Wechat | 86-13798218977 |
| Email | sales at hygeahome.com |
| URL | |
Kan ik een gratis monster krijgen? Ja, neem nu contact met ons op!